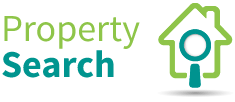 Letting

Services
The demand for flats and houses to let throughout our catchment area far exceeds the availability of suitable property.
With an abundance of locally based corporates, hospitals and universities together with commuters taking advantage of the area's excellent communications, our list of potential tenants is extensive.
Our busy lettings department offers a wide range of marketing to include all the effective property websites, Once we find the ideal tenant, we can offer property management services, which will include collecting the monthly rent, inspecting the property periodically and sorting out those niggling repairs which can be time consuming for the busy landlord.
Salter McGuinness clients benefit from specialist landlord insurance and rent guarantee for extra piece of mind.
Landlord

Information

Whilst recent raft of changes to legislation surrounding property letting, is designed to improve conditions for tenants, it has put an increased burden on the beleaguered Landlord. A Salter McGuinness landlord enjoys the benefit of our encyclopaedic knowledge in this field. From the point of instruction, to the successful occupation by the tenant, we will navigate you through your obligations, to ensure that all requirements have been adhered to.

LANDLORD FEES
Let only service 8% plus VAT (9.6% Inc. VAT) eg. on a 12 month tenancy with a rent of £1,000 = £960 plus VAT @ 20% £192 Total fee £1,152.00
Full management 10% plus VAT (12% inc. VAT) eg. on a 12 month tenancy with a rent of £1,000 = 1,200 plus VAT @ 20% £240 Total fee £1,440
EPC charge – £90 inc. VAT
At Salter McGuinness we have been serving the property sector since 1998. We are governed and regulated by The Property Ombudsman (TBO), previously known as the Ombudsman for Estate Agents. The scheme is a UK government approved organisation, providing an alternative dispute resolution. This scheme provides free, impartial and independent service to Consumers and Property agents. At Salter McGuinness we are focused in ensuring that our clients are confident with our approach and knowledge when dealing with these matters. In addition, we are a member of the National Federation of Property Professionals and the Client Money Protection Scheme (Propertymark)
https://www.tpos.co.uk
http://www.propertymark.co.uk
TENANCY FEES
• Inventory fee – £240 inc. VAT (per dwelling)
• Tenant referencing fee £150 inc. VAT (per tenant/guarantor)
If you have any questions on buying or selling your property see our Frequently Asked Questions, or contact us on
020 8907 1222 / 020 8904 9336.